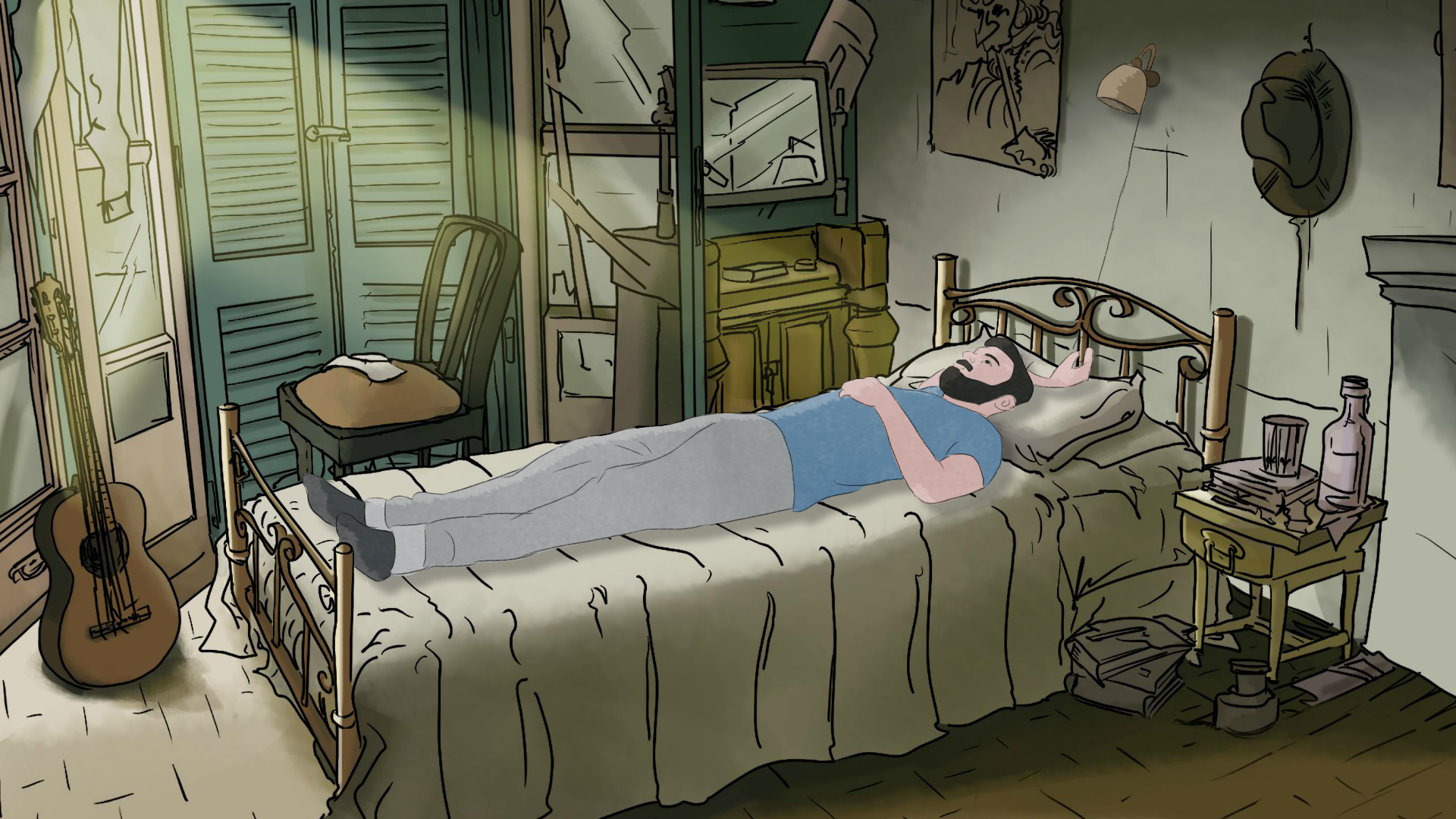 (Project in development)
Synopsis:
Errikos is a handsome young Greek man and a virtuoso in flirting, despite his long-term relationship with Venetia. When she tells him they can no longer be together, he's left with two choices: Face his fears that kept him immune to devotion or carry on the life of a Casanova.

While Errikos is being terrified of his critical status, the Isle of Corfu will further drag him into a time-travel adventure with little mercy and plenty of whimsical questions.The stakes are high for the young musician, who has no other option but to escape from the labyrinth he himself built.
Technique:
2D rotoscope animation
Duration: 19'
Format: HD
Film Credits
The Sea Tranced Isle
Direction: Effie Pappa
Production: Scheriaa Productions (Vassilis Kroustallis)
Script: Katerina Giannakou

Director's CV:
Effie Pappa is a London based award-winning freelance film and advertising Director, Animator and Artist with extensive experience in branding, music promos and films. Her artistic background and precision to detail led to visually striking films and promos and collaborations with leading agencies and brands such as "La Perla", Cartè D'Or, Mc Donalds, The Laughing Cow.
In the film world, she is known for her quirky, tragicomical and politically driven stop motion film "My Stuffed Granny", nominated in more than 200 Film Festivals worldwide (ANNECY, Palm Springs, Raindance) while earning twenty awards for "Best Short Film" during 2014, amongst others in Edinburgh Film Festival. Her work is featured in BFI Showcase, Short of the Week, Athens Design Week , Promo News and The Fader amongst others.
Director's Filmography:
The Little Elephant (2016), They Know Music Video (2015), My Stuffed Granny (2014), 1,2 Million Children (2010)
Gallery: